History of Waltham Abbey

Corn Mill, Waltham Abbey, 1955
Reproduced courtesy of The Francis Frith Collection.
History of Waltham Abbey >> Whites Directory 1863
White's Directory of Essex 1863 - list of inhabitants.
Part 4. Part 3 << | Part 1 >>.
If you wish to trace any of these people on the census returns, the nearest census date for this 1863 directory is the 1861 census.
Note: the directory lists the names in the following order: Surname, First Name. It also abbreviates names. These have been reversed and typed in full to assist research.
My ancestor lived here at this time, but why aren't they listed here? Answer: Not everyone appeared in a trade directory. Please read our Trade Directories article.
You should also consider newspaper archives. With millions of pages now online, there is always the possibility of finding articles featuring your ancestors. Discover how to explore newspaper archives.
Those marked: 1 High Beech
2 Holyfield Hamlet
3 Upshire Hamlet
4 Stewardstone

Gardeners.
David Carter
1 James Crawford
George King
S.W. Talbot

Grocers, etc.
John Bates
George Bensted
1 William Burrell
Isaac James
Robert Mills
J.E. O'Brien
James Ricket
Samuel Thompson

Ironmongers and Braziers.
John Marsh
Frederick Richardson and Samuel Richardson

Linen and Woollen Drapers.
David Bavister
Samuel Push
J.E. Richardson
William Sedgwick
Richardson Malsters.
Charles Lee
James Skerman

Milliners, etc.
Catherine Chapman
Mrs Hannah Frye
Sarah Pegrum
Mrs Richardson
Jane Williams

Plumbers, Painters and Glaziers.
Eliza Button
Charles Cashbert
George Lawrence

Waltham Abbey.
© Copyright Christine Matthews contributor to the Geograph Project and licensed for reuse under this Creative Commons Licence
Saddlers.
Stephen Crossingham
William Judd

Shopkeepers.
John Baker
W. H. Champness
William Dyer
Charles Ellis and Co.
1 J.P. Field
T. Hummerston
James Lawrence
Frederick Parcel
Robert Saich
Anthony Tabraham
John Thompson

Surgeons.
Henry Battie
Arthur Priest

Tailors.
4 George Davis
N.J. McCabe
George Mumford
7 John Phipps
W.P. Warner

Watchmakers, etc.
Mr Spurgin
John Warden

Wheelwrights.
James Cook
J. Copperwheat
William Cobb
Part 4. Part 3 << | Part 1 >>.
Back to History of Waltham Abbey
Find your Ancestors in the Newspapers
Newspaper archives are now a very important source of information for researching your family tree.
Try our example search to help you discover if your ancestors are in the British Newspaper Archive.

Waltham Abbey - Cary's New and Correct English Atlas, 1798

Waltham Abbey - First Series Ordnance Survey Map 1805

This work is based on data provided through www.VisionofBritain.org.uk and uses historical material which is copyright of the Great Britain Historical GIS Project and the University of Portsmouth. Licensed for reuse under this Creative Commons Licence BY-SA-4.0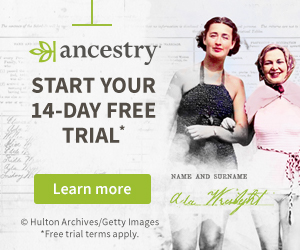 Looking for pictures to add to your family tree album?
Ebay is a good source of old images of Essex towns and villages. If you're looking for pictures to add to your family tree album, then try one of the auctions, or there are several 'Buy It Now' shops offering postcards which have been touched up and improved - so if you're unsure about bidding, try these.
Link below already formatted for Essex and Postcards.