History of Waltham Abbey

Honey Lane, Waltham Abbey, 1955
Reproduced courtesy of The Francis Frith Collection.
History of Waltham Abbey >> Whites Directory 1863
White's Directory of Essex 1863 - list of inhabitants.
Part 3. Part 2 << | Part 4 >>.
If you wish to trace any of these people on the census returns, the nearest census date for this 1863 directory is the 1861 census.
Note: the directory lists the names in the following order: Surname, First Name. It also abbreviates names. These have been reversed and typed in full to assist research.
My ancestor lived here at this time, but why aren't they listed here? Answer: Not everyone appeared in a trade directory. Please read our Trade Directories article.
You should also consider newspaper archives. With millions of pages now online, there is always the possibility of finding articles featuring your ancestors. Discover how to explore newspaper archives.
Those marked: 1 High Beech
2 Holyfield Hamlet
3 Upshire Hamlet
4 Stewardstone

Blacksmiths.
William Cooke
J. Copperwheat
1 John Greatorex
4 Philip Powell

Boot and Shoemakers.
Samuel Austin
William Back
Benjamin Beckwith
James Colverd
Thomas Godfrey
Charles Hunt
Charles Hunt, jun.
Mary Hunwick
James Larman
James Miller
Peter Pond
Henry Reynolds
Jesse Upton, and registrar
2 J.B. Walker

Brewers.
William Clark
Charles Lee
Edward Parker

Bricklayers.
Thomas Adams
Charles William Wiggs

Butchers.
Sarah Carr
Henry Gocher
J.C. Goodchild
Mary Green
John Hayes
Henry Lawrence
Charles Newland
John Rowley
4 Frederick Salmon

Abbey Gateway, Waltham Abbey.
© Copyright Richard Croft contributor to the Geograph Project and licensed for reuse under this Creative Commons Licence
Carpenters and Builders.
John Bentley
Charles Cashbert
Henry Chater
James Franklin
William Gardener

China, Glass, and Dealers
Isaac James
Edmund Littler
Thomas Trapp

Coal and Corn Merchants.
Carr and Skerman
Joseph Clark
William Clark R.
4 John Hampton
G. Webster and W.

Corn Millers.
F. Brown and E.
Carr and Skerman
James Carr

Farmers.
3 Christopher Alderson
4 John Ashcomb
4 William Ashcomb
4 Henry Banks
4 John Barber
3 Edward Bee
2 William Bott
2 Thomas Brett Jno, and John Thomas Brett
2 Charles Chapman
2 Thomas Chapman
T. Chapman jun.
2 Hannah Clayden
4 George Cole
George Coxshall
3 George Doe
2 Mary Green
4 James Hampton
4Jonas Hampton
3 John Hide
3 Josiah Hobson
4 Robert Izard
2 David Littlechild
3 George Mason
4 Peter Mills
2 William Mills
3 Robert Baker Mugglestone
William Oram
3 Joseph Palmer
3 William Parrish
2 Thomas Pegram
2 William Pegrum
2 Thomas Perry
2 Benjamin Pryor
George Symondson
3 William Stout
2 Elizabeth Walker
3 James Webb
Charles Webster
4 Joseph Welch
Part 3. Part 2 << | Part 4 >>.
Back to History of Waltham Abbey
Find your Ancestors in the Newspapers
Newspaper archives are now a very important source of information for researching your family tree.
Try our example search to help you discover if your ancestors are in the British Newspaper Archive.

Waltham Abbey - Cary's New and Correct English Atlas, 1798

Waltham Abbey - First Series Ordnance Survey Map 1805

This work is based on data provided through www.VisionofBritain.org.uk and uses historical material which is copyright of the Great Britain Historical GIS Project and the University of Portsmouth. Licensed for reuse under this Creative Commons Licence BY-SA-4.0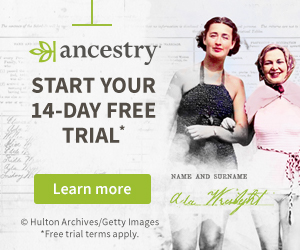 Looking for pictures to add to your family tree album?
Ebay is a good source of old images of Essex towns and villages. If you're looking for pictures to add to your family tree album, then try one of the auctions, or there are several 'Buy It Now' shops offering postcards which have been touched up and improved - so if you're unsure about bidding, try these.
Link below already formatted for Essex and Postcards.