History of Harwich

Electric Palace cinema, Harwich.
© Copyright Colin Park contributor to the Geograph Project and licensed for reuse under this Creative Commons Licence
History of Harwich >> White's Directory 1863
Part 3. Back to Part 2 Continues Part 4
If you wish to trace any of these people on the census returns, the nearest census date for this 1863 directory is the 1861 census.
Note: the directory lists the names in the following order: Surname, First Name. It also abbreviates names. These have been reversed and typed in full to assist research.
My ancestor lived here at this time, but why aren't they listed here? Answer: Not everyone appeared in a trade directory. Please read our Trade Directories article.
You should also consider newspaper archives. With millions of pages now online, there is always the possibility of finding articles featuring your ancestors. Discover how to explore newspaper archives.
Boot and Shoe Makers.
Carman J.K.
Compton James.
England Samuel
Garner Thomas
Hart James, parish clerk
Haylett William
Meachen Abraham
Pells William
Precious Abraham
Samsum John
Turner John
Ward William Henry
Went William

Braziers and Tinners.
Glide Thomas W.
Smith N.S.

Bricklayers.
Butcher J.W.G.
Crane J.J.
Fuller Misses
Wells John
Wilding Thomas, and mason
Wilding John

Butchers.
Durrant James
Ennels Thomas
Ennels Thomas, jun.
Gooding John
Gooding Edward
Lloyd Abraham
Norman William
Stollery Mary Ann
Taylor J.
Thorn James
Woods James

Paddle Steamer, Harwich
Low resolution copy courtesy of Footsteps' Shop on Ebay. Quality postcards of Essex.
Cabinet Makers, etc.
Carman Benjamin
Gibbs George

Carpenters
Aldis Timothy
Beaumont William
Butcher J.W.C.
Eyre James
Pinch Isaac
Fuller Misses
Newton S.J.
Parsons John
Spencer and Basham (ship)
Wilding Thomas

Chemists and Druggists.
Bevan Charles Frederick
Burke Flnd.
Harding Robert
Worts Augustus

Coal Merchants.
Vaux John

Coopers.
Brice John
Bullock Charles
Pain James

Church Street, Harwich
Low resolution copy courtesy of Footsteps' Shop on Ebay. Quality postcards of Essex.

Eating Houses.
Cooper James
Lawrance William
Sallows William
Turnidge John
Ward Robert

Fishmonger.
Denny Thomas
Easter William
Fairchild William
Gane William
Long James
Meadows Susan
Points William
Ragen William
Shrubsole G.
Stiles Mrs Matilda
Part 3. Back to Part 2 Continues Part 4
Back to History of Harwich
Find your Ancestors in the Newspapers
Newspaper archives are now a very important source of information for researching your family tree.
Try our example search to help you discover if your ancestors are in the British Newspaper Archive.

Harwich - Cary's New and Correct English Atlas, 1798

Harwich - First Series Ordnance Survey Map 1805

This work is based on data provided through www.VisionofBritain.org.uk and uses historical material which is copyright of the Great Britain Historical GIS Project and the University of Portsmouth. Licensed for reuse under this Creative Commons Licence BY-SA-4.0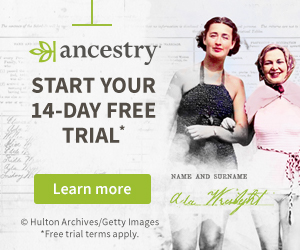 Looking for pictures to add to your family tree album?
Ebay is a good source of old images of Essex towns and villages. If you're looking for pictures to add to your family tree album, then try one of the auctions, or there are several 'Buy It Now' shops offering postcards which have been touched up and improved - so if you're unsure about bidding, try these.
Link below already formatted for Essex and Postcards.