History of Halstead

Halstead Library, Halstead.
© Copyright Oxyman contributor to the Geograph Project and licensed for reuse under this Creative Commons Licence
History of Halstead >> White's Directory 1863
White's Directory of Essex 1863 - list of inhabitants.
Part 4. Back to Part 3 Part 1.
If you wish to trace any of these people on the census returns, the nearest census date for this 1863 directory is the 1861 census.
Note: the directory lists the names in the following order: Surname, First Name. It also abbreviates names. These have been reversed and typed in full to assist research.
My ancestor lived here at this time, but why aren't they listed here? Answer: Not everyone appeared in a trade directory. Please read our Trade Directories article.
You should also consider newspaper archives. With millions of pages now online, there is always the possibility of finding articles featuring your ancestors. Discover how to explore newspaper archives.
Chemists and Druggists.
A. James Brown
John Marlar , dentist
Paul Hoddy

China and Glass Dealers.
William Knight
Mary Ann Wood

Coal Merchants. (* at Station.)
*Robert Allen
E.M. Clements
Thomas Moye
Henry John Moore
William Nice , agent
Richard Sandford

Coopers.
Charles Dawson
Peter Hawkes
Isaac Purkiss

Corn Merchants.
E.M. Clements
William Lee
Henry John Moore
Richard Sandford

Corn Millers.
Edward Sheppard Bigg
Thomas Frost
William Little
Thomas Ray , Langley Mill
George Ruffle

Gardeners and Seedsmen.
George Cook
Henry Cook
Thomas Cook
James Fairbank
Abraham Godward
George Last
George Root
Simon Smee
Peter Smith

Grocers, etc.
Joseph Cooper Abbott
Thomas Bell
Frederick Blandford
John Bridge
Henry Candler
Charles Crisp
Joseph Doubleday and Robert Doubleday
William Dunt
Henry Hall and Alfred Butcher
John Layzell
William Lee
Abraham Ling
W. Musgrove
James Scott

High Street, Halstead
Low resolution copy courtesy of Footsteps' Shop on Ebay. Quality postcards of Essex.
John Scott , and pawnbroker
Jabez Simmons
Aylmer Stopes

Hairdressers.
Thomas Ready
Elijah Rowland
Josiah Suttle

Ironmongers.
Frederick Cornell
Charles Portway

Linen and Woollen Drapers.
Ezekiel Henry Bentall
John Bridge
Charles Crisp
Joseph Doubleday and Robert Doubleday
Hall and Butcher

Malsters.
Thomas Coe
Gray and Son
Samuel Whybrew

Marine Store Dealers.
Robert Riddle
John Risby
George Taylor

Milliners.
Sophia Ebley
Mrs Firmin
Mary Garrad
Sarah Goodey
E. Hedingham
Mrs Johnson
Mrs King
Mrs Moss
Ann Oakley

Painters, Plumbers, and Glaziers.
Samuel Coates
Thomas Goodram
William Gaymer
David Stollery
Thomas Wilder

Saddlers and Harness Makers.
Abraham Maskell
William Smith

Shopkeepers.
George Amey
William Amey , Tything hill
Sarah Arnold
Henry Cable
Samuel Cook
Co-operative Store; W.Scott
John Davey
Emma Drury
Hannah Dunt
Elizabeth Francis
Joshua Gibbons
Thomas Maidwell
Abraham Newton
Robert Payne
James Porter
Sarah Pudney
Ellen Rapley
Maria Snell
John Spriggs

Straw Hat Makers.
E. Fitch
Sarah Turner

Tailors.
Edward Argent
James Argent
Josiah Hart
Henry Higham and Son
W. Knight and Co.
John Pickett
Thomas Ready and Son
William Sargent
Charles Tyler
John Willings

Wheelwrights.
Samuel Goodey
William Griggs , and coach builder
William Rayner
James Smith

Whitesmiths.
John Johnson
William Rayner
Part 4. Back to Part 3 Part 1.
Back to History of Halstead
Find your Ancestors in the Newspapers
Newspaper archives are now a very important source of information for researching your family tree.
Try our example search to help you discover if your ancestors are in the British Newspaper Archive.

Halstead - Cary's New and Correct English Atlas, 1798

Halstead - First Series Ordnance Survey Map 1805

This work is based on data provided through www.VisionofBritain.org.uk and uses historical material which is copyright of the Great Britain Historical GIS Project and the University of Portsmouth. Licensed for reuse under this Creative Commons Licence BY-SA-4.0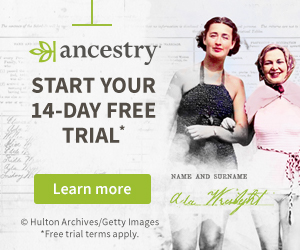 Looking for pictures to add to your family tree album?
Ebay is a good source of old images of Essex towns and villages. If you're looking for pictures to add to your family tree album, then try one of the auctions, or there are several 'Buy It Now' shops offering postcards which have been touched up and improved - so if you're unsure about bidding, try these.
Link below already formatted for Essex and Postcards.