History of Colchester

North Bridge, Colchester, 1955
Reproduced courtesy of The Francis Frith Collection.
History of Colchester >> Poll of Voters 1847
Colchester voters - 1847 General Election
Part 3. Back to Part 2
These are the residents and non-resident landowners of Colchester who voted in the 1847 general election. Source: Essex Standard 20 August 1847.
Voters are listed by wards and parish.
St. Mary Magdalen
James Brown
George Cant
J. G. Daniell Robert Pearman
Samuel Rashbrook
John Simons
George Smith
John Robt. Smythies

St. Michael, Mile End George H. Aggio
John Groves jun.
Isaac Hales
John Hudson
John Hyam
Edward Sallows
James Sebborn
Rev. Philip Strong
John Taylor jun.
James Tillett

St. Nicholas
Thomas Abbott jun.
William Baker
William Henry Bland
John Bland
Samuel Bonnett
Rev. Stephen Bridge
Thomas Catchpool
John Chaplin
Matthias Cockrell
William Pollard Coward
William Cross
William Daniell
George Dennis
David John Dennis
Anthony Foxlow
George Joslin
George Mann
James Mansfield
John Marsden
James Mash
Stephen C. Rand
Thomas Rouse
George Scott

St. Peter
John Andrews
John Stuck Barnes
William Bather
Benjamin Biggs
Henry Daniel Bland
Augustus Brown
Olding Butler
John Oliver Carr
William Chignell
Robert Knipe Cobbold
James Culpeck
John Green
Samuel Grimes
James Harwood jun.
Robert Halls
Joseph Herrick
Monson Hills
Samuel Lissimore
James William Mason
William Minter
John S. Norman
James Peachey
Daniel Whitlock Scraggs
Robert Seaman
Francis Smythies
Edward Wormingford

St. Runwald
William H. Chenery
William Humphrey
Robert Kent
W. Salter Keymer
Robert Willis jun.
Part 3. Back to Part 2
Back to History of Colchester
Find your Ancestors in the Newspapers
Newspaper archives are now a very important source of information for researching your family tree.
Try our example search to help you discover if your ancestors are in the British Newspaper Archive.

Colchester - Cary's New and Correct English Atlas, 1798

Colchester - First Series Ordnance Survey Map 1805

This work is based on data provided through www.VisionofBritain.org.uk and uses historical material which is copyright of the Great Britain Historical GIS Project and the University of Portsmouth. Licensed for reuse under this Creative Commons Licence BY-SA-4.0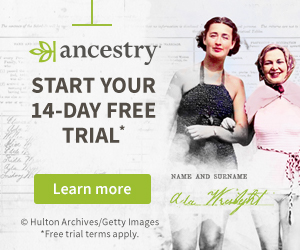 Looking for pictures to add to your family tree album?

Postcard of St John's Abbey Gateway, Colchester.
Ebay is a good source of old images of Essex towns and villages. If you're looking for pictures to add to your family tree album, then try one of the auctions, or there are several 'Buy It Now' shops offering postcards which have been touched up and improved - so if you're unsure about bidding, try these.
Link below already formatted for Essex and Postcards.