History of Colchester

St Mary at the Walls, Colchester, 1921
Reproduced courtesy of The Francis Frith Collection.
History of Colchester >> Pigot's Directory 1823
Pigot and Co directory 1823 - list of inhabitants.
Part 3. Back to Part 2 Continues Part 4
If you wish to trace any of these people on the census returns, he nearest census date for this 1823 directory is the 1841 census.
Note: the directory lists the names in the following order: Surname, First Name. It also abbreviates names. These have been reversed and typed in full to assist research.
My ancestor lived here at this time, but why aren't they listed here? Answer: Not everyone appeared in a trade directory. Please read our Trade Directories article.
You should also consider newspaper archives. With millions of pages now online, there is always the possibility of finding articles featuring your ancestors. Discover how to explore newspaper archives.
Corn Dealers.
Batholomew Brown
Robert Gross
Charkes Heath and Samuel Heath
J. Osborne, and seedsman
John Scott, and factor
John Smith

Curriers and Leather Cutters.
Joseph Eisdell
William White

Farriers.
John Brace
William Cross
Philip Down
J. Poppy

Leather Breeches Makers.
Thomas Emmerson
George White

Lime Burners.
Timothy King
Mark Oliver

Linen Drapers.
Allen and Bryant
Robert Barker, and haberdasher
W. Chenery
Thomas Chignell
John Cole
William Foxlow
Lionel Garrad, and silk mercer
Thomas Knight
James Robinson
John Salmon
George Sergeant
William Shave

Maltsters.
Stephen Brown
Charles Cobbold
John Mann
Mark Oliver

Milliners and Dress Makers.
Sarah Brill
E. and M. Harvey
Sarah May
Sarah Warren

Nursery and Seedsmen
William Cant
William Jackson

Pastry Cooks and Confectioners.
Thomas Blyth
Francis Bridge
Susannah Filer
Richard Hathaway
P. and L. Kincey

High Street, Colchester
Low resolution copy courtesy of Footsteps' Shop on Ebay. Quality postcards of Essex.
Perfumers and Hair Cutters.
John Faiers
J. Good
Thomas Holman
Joseph Mitchell
Jonathon Nunn
Ephraim Watson

Physicians.
George Holt
Richard Mackintosh
Allen MacLean
Henry Mohum
Roger Nunn

Painters, Glaziers, Plumbers.
Bennell and Hawkins
James Bennell
William Clark
William Dorrell
George Edwards
S. Frost
William Glandfield
James Hitchcock
George Simpson
Thomas Strutt

Saddlers and Harnness Makers.
William Bunyon
Thomas John Clunie
John Dodd and Son
Philip French
W. Harrington
John Hellen
Jonathon Mortimer
Thomas Quilter
Jonathon Robinson
Part 3. Back to Part 2 Continues Part 4
Back to History of Colchester
Find your Ancestors in the Newspapers
Newspaper archives are now a very important source of information for researching your family tree.
Try our example search to help you discover if your ancestors are in the British Newspaper Archive.

Colchester - Cary's New and Correct English Atlas, 1798

Colchester - First Series Ordnance Survey Map 1805

This work is based on data provided through www.VisionofBritain.org.uk and uses historical material which is copyright of the Great Britain Historical GIS Project and the University of Portsmouth. Licensed for reuse under this Creative Commons Licence BY-SA-4.0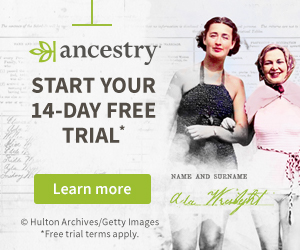 Looking for pictures to add to your family tree album?

Postcard of St John's Abbey Gateway, Colchester.
Ebay is a good source of old images of Essex towns and villages. If you're looking for pictures to add to your family tree album, then try one of the auctions, or there are several 'Buy It Now' shops offering postcards which have been touched up and improved - so if you're unsure about bidding, try these.
Link below already formatted for Essex and Postcards.