History of Colchester

Castle Park, Colchester, 1892
Reproduced courtesy of The Francis Frith Collection.
History of Colchester >> Colchester Freemen
Colchester - Freemen admitted between 1845 and 1866
Part 3. Names M - Z. Back to Part 2
List of Freemen admitted between 1845 and 1866. Extracted from the index to the Admissions of Freemen for Colchester held in the Essex Record Office reference D/B 6 C2/1.
The book records the name(s), address and occupation of Freemen admitted, and the name of father (if admitted by birth) or master (if admitted by service). The index appears at the front of the book. It will be seen that some families had several Freemen in them.
James Mason
John Mason
Miller Mason
Albert James Merry
George Edward Merry
Daniel Milbank
Samuel Milbank
Thomas Miller
James Mills
Joseph Lever Mills
William Mills
James Moore
John Moore
Joseph Moore
William Moore
Edward Nason
John Nason
Charles Frederick Nevill
George Nevill
James Henry Nevill
Edward Newton
George Newton
Isaac Newton
William Newton
Benjamin Oakley
Robert James Oakley
William Pearson
George Henry Pitcher
Henry John Pitcher
James Samuel Pope
David Westgate Prestney
George Prestney
Charles Quilter
John Roddall
Ralph Root
William Rudkin
Thomas Sadler
William Harvey Sadler
John Sallows
Edward John Sandle
George Bird Sandle
George Sargeant
Henry John Sargeant
Samuel Sargeant
Thomas Saveall
John George Sebbour
Nathaniel Wendon Simons
Henry Skingley
George Edward Smith
William Bolton Smith
William Dowsett Smith
Philip William Sparling
James Spracklin
Edward Jeremiah Stannard
William Stannard (2)
Charles Steward
Daniel Taylor
Frederick Wildman Taylor
John Wybrow Taylor
Walter Totham
William Traylor
Alfred Vale
David Vale
George Vale
Joseph Vale
John Verlander
John Barrett Verlander
Joseph Verlander
Robert Wade
Joseph Watson
Robert Watson
William Watson
William Wiles
Joseph Willet
William Willett (2)
Charles Williams
Daniel Whittle Williams
Elisha Williams
James Williams
Samuel Williams
Alfred Philip Wire
Edward Henry Wire
James Theobald Wire
John Thomas Wire
Samuel Pidgeon Wire
Thomas James Harvey Wire
William Henry Wire
Cornelius Wisby
Ebenezar Wisby
Henry Wisby
Orlando Wisby
Walter Wisby
James Wood
John Woods
Thomas Woods
George Harvey Young
Jacob Young
James Young
John Young
Thomas Young
Part 3. Names M - Z. Back to Part 2
Back to History of Colchester
Find your Ancestors in the Newspapers
Newspaper archives are now a very important source of information for researching your family tree.
Try our example search to help you discover if your ancestors are in the British Newspaper Archive.

Colchester - Cary's New and Correct English Atlas, 1798

Colchester - First Series Ordnance Survey Map 1805

This work is based on data provided through www.VisionofBritain.org.uk and uses historical material which is copyright of the Great Britain Historical GIS Project and the University of Portsmouth. Licensed for reuse under this Creative Commons Licence BY-SA-4.0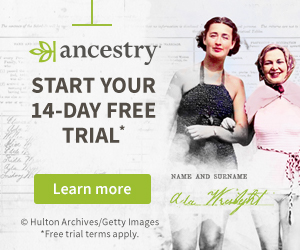 Looking for pictures to add to your family tree album?

Postcard of St John's Abbey Gateway, Colchester.
Ebay is a good source of old images of Essex towns and villages. If you're looking for pictures to add to your family tree album, then try one of the auctions, or there are several 'Buy It Now' shops offering postcards which have been touched up and improved - so if you're unsure about bidding, try these.
Link below already formatted for Essex and Postcards.