History of Colchester

High Street, Colchester, 1904
Reproduced courtesy of The Francis Frith Collection.
History of Colchester >> White's Directory 1848
White's Directory of Essex 1848 - list of inhabitants.
If you wish to trace any of these people on the census returns, the nearest census date for this 1848 directory is the 1851 census.
Note: the directory lists the names in the following order: Surname, First Name. It also abbreviates names. These have been reversed and typed in full to assist research.
My ancestor lived here at this time, but why aren't they listed here? Answer: Not everyone appeared in a trade directory. Please read our Trade Directories article.
You should also consider newspaper archives. With millions of pages now online, there is always the possibility of finding articles featuring your ancestors. Discover how to explore newspaper archives.
The directory combines Colchester, Berechurch, Greenstead, Lexden and Myland (Mile End) as one entry.
Part 4. Part 3 << | Part 5 >>.
Boot and Shoe Makers.
Thomas Baskett
William Baskett
William Bather
Edward Bayly
John Bennett
Charles Biggs
William Blatch
Thomas Bolton
William Bradbrook
William Brooker
Joseph Ebenezer Bugg
Robert Burgess
James Chandler
John Carter
Josiah Carter
Joshua Clark
Daniel Clark
Matthias Cockrell
Henry Copping
Thomas Cranmer
Edgar Crowe
James Davy
David Dennis
Benjamin Dennis
George Frederick Dennis
Jacob Dennis
George Doe Dennis
William Doe
John Doe
Samuel Farran
Martin Fieldgate
James Gilbert
James Golding, jun.
John Gowen
William Greenleaf
Thomas Harbour
Frederick Harwood
Reuben Harwood
Francis Hassart
John Cooper Hawkins
James Hazell
William Holland
William Horne
William Howe
John Hyam
David Humm
William Ives
George Leech
James Loyd
Benjamin Mason
James Appleby Nevill
John Nunn
Robert Samuel Pearman
Thomas Powell
Jeremiah Pressney
Susanna Roofe
Samuel Salmon
James Smith
Peter Stevenson
John Thurston
John Thurston, jun.
Samuel Vale
William Warner
James Warren
James Waterman
William Webb
Obadiah White
Edward Willis
James Wire
Edward Woods

High Street, Colchester
Low resolution copy courtesy of Footsteps' Shop on Ebay. Quality postcards of Essex.
Breeches Makers and Glovers.
James Culpeck
Robert Grimwood
Thomas Mills, snr. and jnr.
George White

Brewers.
Robert Cobbold and John Cobbold
Thomas Daniell
James Durrant
Robert Fenning
Charles Fox
Robert Hunard
William Neck

Brick Makers.
Joseph Alston
Richard Alston
John Bacon
Thomas Daniel
William Everitt
John Garrard
William Norton
William Partridge

Bricklayers.
James Boyden
Charles Bullock
Charles Clarke
William Gibling
John Green
Samuel Holmes
Samuel Lissimore
John Mann
Peter Mortlock
Thomas Naylor
Thomas Nelson
Frederick Patterson
William Pitt
James Scovell
Sameul Secrett
Charles Shepherd
Amos Smith
William Smith
William Turner

Brush Manufacturers.
Robert Jackaman
John Marriott
George Smith

Butchers.
John Barker
Daking Bear
Robert Bloomfield, jun.
George Carter and Son
William Chaplin
James Chignell
William Chignell
Stripling Clarke
James Clark, (pork)
Edwin Morris Cooper
James Dennis
William Finch
Thomas Fisher
James Foster
George Foster
James Garland, (pork)
John Lovell
John Matthewman
John Nevill, (pork)
George Reeves
Charles Siggers
James Waller
Part 4. Part 3 << | Part 5 >>.
Back to History of Colchester
Find your Ancestors in the Newspapers
Newspaper archives are now a very important source of information for researching your family tree.
Try our example search to help you discover if your ancestors are in the British Newspaper Archive.

Colchester - Cary's New and Correct English Atlas, 1798

Colchester - First Series Ordnance Survey Map 1805

This work is based on data provided through www.VisionofBritain.org.uk and uses historical material which is copyright of the Great Britain Historical GIS Project and the University of Portsmouth. Licensed for reuse under this Creative Commons Licence BY-SA-4.0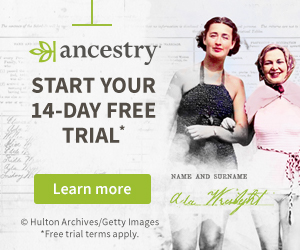 Looking for pictures to add to your family tree album?

Postcard of St John's Abbey Gateway, Colchester.
Ebay is a good source of old images of Essex towns and villages. If you're looking for pictures to add to your family tree album, then try one of the auctions, or there are several 'Buy It Now' shops offering postcards which have been touched up and improved - so if you're unsure about bidding, try these.
Link below already formatted for Essex and Postcards.