History of Colchester

Vineyard Street, Colchester, 1904
Reproduced courtesy of The Francis Frith Collection.
History of Colchester >> White's Directory 1848
White's Directory of Essex 1848 - list of inhabitants.
If you wish to trace any of these people on the census returns, the nearest census date for this 1848 directory is the 1851 census.
Note: the directory lists the names in the following order: Surname, First Name. It also abbreviates names. These have been reversed and typed in full to assist research.
My ancestor lived here at this time, but why aren't they listed here? Answer: Not everyone appeared in a trade directory. Please read our Trade Directories article.
You should also consider newspaper archives. With millions of pages now online, there is always the possibility of finding articles featuring your ancestors. Discover how to explore newspaper archives.
The directory combines Colchester, Berechurch, Greenstead, Lexden and Myland (Mile End) as one entry.
Part 3. Part 2 << | Part 4 >>.
Academies and Schools.
Marked * take boarders
Mrs. W.T. Argent
* John Hall Bares
Charles Baxter
Elizabeth Bennell
Miss Betts
Samuel Bradnack
* Rev. Samuel Brocklehurst
Emma Small and Charles Baxter, British Schools
* Mrs. Elizabeth Chaplin
Mrs. Crisp
Rev. John Dunningham, Free Grammar School
* Misses Heard and Jones
Harriet Holton
John Kinns and Miss Butlin, Lancastrian Schools
Miss Esther Lufkin
John Hatch, William Traylor and Miss Davies, National and Blue Coat Schools
Jane Fenning, National Schools
* William Parris
* Henry Robinson and John Robinson
Miss Mary Robinson
* Susan Jackson Rowe
John Sage
Thomas Shave (infant)
Edmund White Watts
Thomas Sampson, Wesleyan School
Julia Wright

Architects and Surveyors.
Edward Copping
Henry Hayward and Son
George Lewis (town surveyor)
John Pentrice
George Sergeant
Alfred Francis Sprague

Attorneys.
Francis Gibbs Abell (notary, union clerk, supt. registrar)
John Stuck Barnes (clerk of the peace and county courts)
Henry Hill Brown
John Henry Church and Edgar Church
William Salmon Cooper and Edward Salmon
William Wallis Francis
Arthur Louis Laing
Thomas Maberley
William Mason
Frederick Hasell Newell
Frederick Blomfield Philbrick
Joseph Savill
H.S. Goody
Philip Smith Sparling
Samuel Tillett (conveyancer)
Samuel Wittey (clerk to Borough Magistrates)

Auctioneers, Appraisers and Estate Agents.
William Anthony Bowler
John Chaplin
Nathaniel Cobb
Jospeh Cousins and Son
Robert Gipps Craske
William Kendall Dawson
Francis Fenton
Lionel Garrard
James Gentry
Charles Milbank
John Thomas Rudlin
Henry William Taylor
Edward Warmington

North Hill, Colchester
Low resolution copy courtesy of Footsteps' Shop on Ebay. Quality postcards of Essex.
Bakers and Flour Dealers.
Benjamin Ardley
Samuel Batterham
Jonathan Beaumont
Joshua Beaumont
Benjamin Biggs
Frederick Bradbrook
William Bradbrook
William Chignell
James Choate
Thomas Choat
Thomas Coate
Charles William Clark
James Clubb
John Coppin
James Jeffries Coppin
William Dennis
Richman Ellis
Daniel Fenning
Robert Fenning
James Fitch
William Frost
James Gardener
Thomas Godfrey
James Hammond
John Hacklett
James Harwood
Henry William Hewes
James Humm
Philip Hunt
Thomas Isbern
Samuel Johnson
John Jolly
John Littlechild
James Maidwell
Hannah Nunn
Duncan Peachey
Hugh Pettit
Alfred John Prior
William Rasbrook
William Rouse
Joseph Rowe
Thomas Scott
Oliver Bedo Seaman
Shadrach Seaman
Walter Seaman
George Fennau Simpson
James Smith
Henry Smith
John Smith
Daniel Vale
George Lester Vale
James Wash
Charles Wire
Chignell Wire
John Woodroffe
Abraham Wright

Basket Makers.
Ezekiah Ambrose
Henry Ambrose
James Ambrose
Samuel Ambrose
Robert Gosling
Jeremiah Haddock
Robert lowman
Thomas Peck

Booksellers, Stationers, etc.
John Henry Avery
Edward Benham
Joshua Brackett
George Dennis
Charles Frederick Fenton
John Bawtree Harvey
Isaac Lingwood
Underwood Benjamin Mattacks
Underwood William Mattacks
John Rudkin
William Totham
Part 3. Part 2 << | Part 4 >>.
Back to History of Colchester
Find your Ancestors in the Newspapers
Newspaper archives are now a very important source of information for researching your family tree.
Try our example search to help you discover if your ancestors are in the British Newspaper Archive.

Colchester - Cary's New and Correct English Atlas, 1798

Colchester - First Series Ordnance Survey Map 1805

This work is based on data provided through www.VisionofBritain.org.uk and uses historical material which is copyright of the Great Britain Historical GIS Project and the University of Portsmouth. Licensed for reuse under this Creative Commons Licence BY-SA-4.0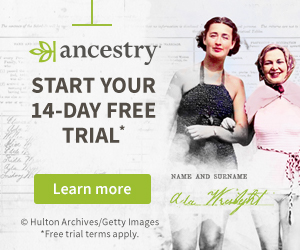 Looking for pictures to add to your family tree album?

Postcard of St John's Abbey Gateway, Colchester.
Ebay is a good source of old images of Essex towns and villages. If you're looking for pictures to add to your family tree album, then try one of the auctions, or there are several 'Buy It Now' shops offering postcards which have been touched up and improved - so if you're unsure about bidding, try these.
Link below already formatted for Essex and Postcards.