History of Chelmsford

Rodney House, Chelmsford, 1901
Reproduced courtesy of The Francis Frith Collection.
History of Chelmsford >> White's Directory 1848
White's Directory of Essex 1848 - list of inhabitants.
If you wish to trace any of these people on the census returns, the nearest census date for this 1848 directory is the 1851 census.
Note: the directory lists the names in the following order: Surname, First Name. It also abbreviates names. These have been reversed and typed in full to assist research.
My ancestor lived here at this time, but why aren't they listed here? Answer: Not everyone appeared in a trade directory. Please read our Trade Directories article.
You should also consider newspaper archives. With millions of pages now online, there is always the possibility of finding articles featuring your ancestors. Discover how to explore newspaper archives.
The directory combines Chelmsford, Springfield and Moulsham as one entry.
Part 4. << Part 3 | Part 5 >>.
Braziers and Tinners.
Samuel Collis
Thomas Dennis
Thomas Milbank and James Milbank
Richard Peachy
Joseph Reader
George Wood

Brewers.
Thomas Joseph Bilton
Charlkes Stanton Gray
John Outten
John Ratcliff

Brick and Tile Makers.
Thomas Moss
James Wilkins
George Wright

Bricklayers.
Jeremiah Ayre
John Lester
William Lunn and Son
James Moss
Thomas Moss
William Roper and George Last

Builders.
William Baker
George Clarks
Samuel Hart
Joseph Howard, (church bell hanger)
John Lester
James Moss
Thomas Moss
John Newcombe
James Pullen
Robert Sorrell
Thomas Thorn
Thomas Western

Duke Street, Chelmsford
Low resolution copy courtesy of Footsteps' Shop on Ebay. Quality postcards of Essex.
Butchers.
John Baker
Henry Edward Bright
Robert Butcher
William Clark
Thomas Wall Crooks
James Davis
Charles Davis
William Dennis
Henry Dove
Joseph French
Thomas Fuller
Henry Gladwin
Lucy Grave
William Grace
George Hart
Charles John King
John Orton
Samuel Ratcliff
John Wenden
Charles John Wenden

Cabinet Makers and Upholsterers.
Henry Bedford
George Brooks
William Bull and Robert Bull
John Clench
John Dowsett
Hannah Myers
William Overall
Samuel Pond
William Gilson Wenley

Carpenters and Joiners.
William Baker
Samuel Hart
Joseph Howard
Serjia Mison
James Pullen
Henry Sewell
John Sorrell
Thomas Western

Carvers and Gilders.
Robert Elmy Garrood
William Stock, jun.

Duke Street, Chelmsford
Low resolution copy courtesy of Footsteps' Shop on Ebay. Quality postcards of Essex.
Chemists and Druggists.
William Baker
Henry Copland
John Nunn Eagle
George Humphreys
Julius Mark
William Reeve

China, Glass, etc. dealers
Samuel Count
John Hawes
Mary Lockett

Clothes Dealers.
William Alston
Christopher Day
William Goldsbury
Lazarus Jonas
George Finch Marsh
Elizabeth Moss
Hannah Myers
Elizabeth Sach

Coach Builders.
Samuel Hart
James Maskell
John Page

Coal, Timber, etc. Merchants
William Slatter Butler
George Coates
Joseph Finch
William Jones, (and Writtle)
Joseph Marriage, jun.
Thomas Moss
George Phillips
John Piggot
Thomas Dixon Ridley

Coffee and Eating Houses.
Daniel Barnard
Charles Harris

Confectioners.
Elizabeth Bright
Elizabeth Bright
Thomas Phillips
Thomas Wackrill

Coopers.
Robert Davey
Edmund Hancock
William Woodgate
Part 4. << Part 3 | Part 5 >>.
Back to History of Chelmsford
Find your Ancestors in the Newspapers
Newspaper archives are now a very important source of information for researching your family tree.
Try our example search to help you discover if your ancestors are in the British Newspaper Archive.

Chelmsford - Cary's New and Correct English Atlas, 1798

Chelmsford - First Series Ordnance Survey Map 1805

This work is based on data provided through www.VisionofBritain.org.uk and uses historical material which is copyright of the Great Britain Historical GIS Project and the University of Portsmouth. Licensed for reuse under this Creative Commons Licence BY-SA-4.0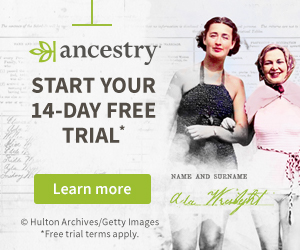 Looking for pictures to add to your family tree album?

Postcard of Duke Street, Chelmsford.
Ebay is a good source of old images of Essex towns and villages. If you're looking for pictures to add to your family tree album, then try one of the auctions, or there are several 'Buy It Now' shops offering postcards which have been touched up and improved - so if you're unsure about bidding, try these.
Link below already formatted for Essex and Postcards.